Join the Referral Program that Brings
You Buyers Instead of Leads
Matching determined buyers with performance-driven real estate agents.
We believe good real estate agents shouldn't have to waste their time chasing leads.
This is why NestReady partners with lenders and connects you with clients at the beginning of the home-buying journey.
Great exposure.
Quality referrals.
Zero upfront costs.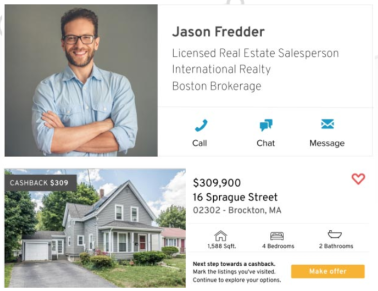 Only Qualified Buyers

Connect with homebuyers that are already shopping for a mortgage on the lender's website

Shorten your sales cycle

Stop wasting time on pre-qualifying leads. We provide you all the information to close a sale. Get connected the moment when the client is ready to start visiting properties.

No Monthly Fee, No Hidden Costs
What our real estate partners say about us
"Millennials and first-time buyers will benefit greatly from a streamlined service like NestReady"
"Our partnership with NestReady stemmed from our need to enhance our digital user experience, and we are now able to provide a single platform that streamlines all the difficult parts of the homebuying process. We are excited about the partnership and believe the technology and concept behind what NestReady is offering will change the home purchasing process for the better."
Looking to close more
sales and to grow
your revenue system? Apply Now.
Your information is safe with us. Privacy Policy